We can take a look under the hood
If you have received a notice that your vehicle must undergo an inspection, we are legally authorized as a designated inspection facility.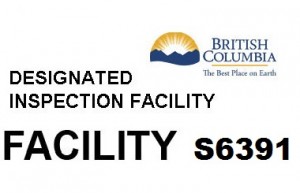 We are a designated inspection facility that can legally inspect the following vehicles:
Class – 1 – Motor vehicle with lic. GVW of 5,500 kgs or less
Class – 2 – Motor vehicle with lic. GVW of more than 5,500kgs
Endors – 3 – New to BC
Endors – 4 – Rebuilt from Salvage
A lot of people wait until their brakes feel or sound weird before servicing them.
A good rule of thumb is to have them checked a minimum every 40,000 km.
When brakes show uneven wear, it could be the sign of other vehicle trouble that can be spotted early.
Your vehicle's brakes is one of the most important safety mechanism your vehicle has, and they are often neglected.
If has been 40,000 km since your last brake check, it is time to schedule an appointment.
Noisy exhaust?  We can fix that..
However, exhaust has a lot more to do with proper operation of your vehicle, and not just noise.
A poorly maintained exhaust system can cause toxic fumes inside your vehicle through doors, windows, and holes in the floor.
It can also confuse your vehicle's computer, which can cause reduced gas mileage and cause abnormal readings with your oxygen sensor.
Car running rough?  Come in for a check today.
Air Conditioning need a recharge?  We do that..   We can also pressure test your A/C system to find leaks.
Many times the cost to get your air conditioning working again is less than you may think.
Sometimes fixing your air conditioning or heating system can be as simple as an electrical short.  Either way, we have got a lot of experience in repairing your Air and Heating systems and can provide you with an estimate.
Make an appointment today.
Engine light on?
Often it is a simple fix.  Sometimes it's more involved.
If your engine light is on, or even worse, if you've got a rough idle or something else going on, don't wait, bring it in today.
If there are signs that your vehicle isn't operating correctly, don't wait for it to get worse.  Find out what's wrong right away by having one of our experienced mechanics take a look.
The electrical system is like the nerve center to your entire vehicle.
A bad ground or wiring short can cause a lot of problems with both the operation and performance of your vehicle.
Our technicians will be able to troubleshoot your vehicle's electrical system through a very specific diagnostic process.
Give us a call, and book an appointment.
Fluids are key to keep mechanical parts of your engine lubricated and cool.
Adding more fluid and "topping up" is important, however, those fluids need to be emptied, flushed, and replaced with new after awhile.
Fluids do lose their effectiveness over time.  We can inspect, and if necessary, flush and fill fluids that need attention in your vehicle.
This is not just limited to your radiator or your oil pan.  Checking your transmission fluid now, can save you a bundle of cash later.
Have a 4×4? Let us inspect your differential gear oil too.
In the 70's most cars had semi-mechanical parts that needed to be tuned up, like your points and condenser.
Today most vehicles are electronic and a tune up today is quite different.
However, did you know, that your computer can be overcompensating for an existing condition that needs attention?
Not always does the check engine light come on when your vehicle needs service.  If you notice your gas mileage isn't quite what it use to be, it's time to come and see us for a tune-up.
Hard starts, over cranking, other issues can be solved with a tuneup.  There are certain parts of your vehicle (like spark plug wires) that may need attention.
We'll hook up our engine analysis computer to your vehicle and see which trouble codes it is reporting.  If it's been awhile since you've had your vehicle serviced, then a little preventative maintenance can help you avoid getting stuck at the side of the road later.
Setup an appointment with our staff by calling 604-792-0423
Thinking about buying another used vehicle?
Having it inspected by a mechanic is one of the best things you can do in order to make an informed decision.
There is a lot more to kicking the tires and looking under the hood when buying a vehicle.
Imagine what we could tell you about your future purchase if it was to be inspected?  Not only that, but it could help you with your price negotiation later.
We are a certified commercial inspection facility, registered with ICBC.  We know what to look for, and can help you find out what you might otherwise miss during the purchase of your next used vehicle.
We are a certified and authorized diesel engine repair shop.
In order to service and repair diesel engines, our mechanics have undergone specific training and testing.
In addition, not all diesel replacement parts have the same quality and live span as others.  Use our experience to get the job done right the first time.
We offer a complete maintenance package.
Typically this is something you do once a year, as a preventative measure.  Often people will do it in the fall, right before winter hits.
We include:
— Wipers
— Battery Testing
— Coolant check
— Brake Inspection
— Engine code analysis
— Tire Inspection and Rotation
— Exhaust Inspection
— Road test
…and much more.  Leaving on a long trip? Our complete maintenance package is incredibly important.
Did you know?
D'cardos offers courtesy cars (when available) and free local shuttle service?
We know having your vehicle in for maintenance and repairs can be an inconvenience, and this is why we offer these complimentary services.
Call us for details.  We'll help.
Often enough, one of the least thought of parts of a vehicle is the drivetrain.
This is the entire system of your vehicle that transfers the engine power to the tires.
We will inspect the system to look for signs of wear, cracking, leaks, and other things.
Your gears in the drivetrain need lubrication too. If it is been awhile since you've had your drivetrain inspected, come see us.
We take care for your vehicle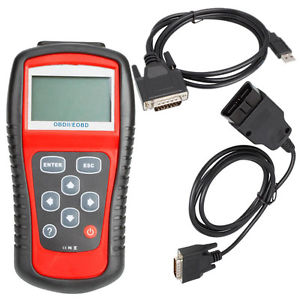 Check Engine Light ON?  There are multiple sensors that can be read by our OBD II reader that can quickly help troubleshoot if your engine is running rough.
If your car is running rough usually a sensor will have historical data that can aid our technicians in diagnosing your problem.  Don't wait until a simple problem becomes worse.  Please visit D'cardos today.
We can fine-tune your car